Marcus R. Humphrey, 89-1/2, of Gettysburg, passed away at Gettysburg Hospital on Thursday, Jan. 10, 2013.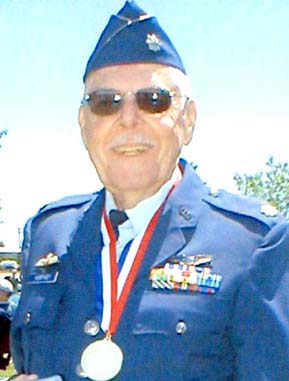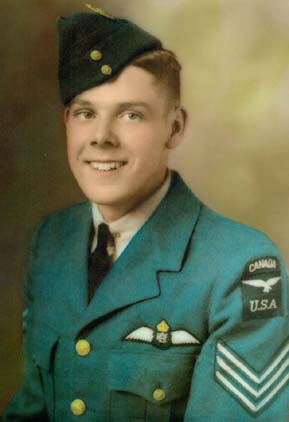 Mr. Humphrey was born in 1923 in Omaha, Neb., son of the late Marcus R. Humphrey Sr. and Mabel Frappia Humphrey.
He graduated from Pawnee City High School in Pawnee City, Neb., in 1941. In the summer of 1941, he hitch-hiked to Canada to join the Royal Canadian Air Force. He was sent to England and served in the Royal Air Force 408 Squadron as a pilot of a Lancaster bomber. He flew 30 missions, with 11 of those over Berlin. He was awarded the British Distinguished Flying Cross. In 1943, he was transferred to the U.S. Army Air Corps, where he flew in the Pacific Theater as a pilot of a B29.
After the war, he attended Kansas State University, graduating in 1955 with a degree in veterinarian medicine. From 1955 to 1961, he was in a veterinarian practice with his father-in-law in Wisner, Neb.
He joined the federal government in 1961 and after attending graduate school at the Massachusetts Institute of Technology, he went to work for the Meat and Poultry Inspection Division of the U.S. Department of Agriculture in Washington, D.C. He retired in 1981 and he and his wife moved to Gettysburg in 1988.
He was active in the Gettysburg Rotary and on the Adams County Library Board. When he arrived in Gettysburg, the Library was preparing to renovate the old U.S. Post Office building in downtown Gettysburg to become the Main Branch of the library system. Mr. Humphrey volunteered to help oversee the renovation and when it was completed, he continued to volunteer with the ongoing maintenance of the building. In 2009, he was awarded the Roulette-Watson Library Excellence Award for his work toward the expansion of library service in Adams County. For many years, Mr. Humphrey also volunteered at the former Eisenhower Elementary School reading once a week in a first grade classroom. Mr. Humphrey was a 60-year member of the Masonic Lodge.
Mr. Humphrey was an avid bicyclist and participated in the annual Des Moines Register Bicycle Ride Across Iowa for 12 years. He also rode his bicycle across Nebraska retracing a historic Army ride which took place in the 1890s.
Mr. Humphrey is survived by his wife of 63 years, Marylin D. Humphrey; a daughter, Patty Henry and husband Mike of Leesburg, Va.; a granddaughter, Libby Henry; a grandson, Will Henry; a brother, George E. Humphrey and wife Mary of Cedar Rapids, Iowa; a sister-in-law, Carol Popken and husband Ken of Des Moines, Iowa; a brother-in-law, Dean Price and wife Donna of Billings, Mont.; and three nieces and four nephews.
A memorial service will be held at Gettysburg United Methodist Church, 30 W. High St., Gettysburg, at 3 p.m., Saturday, Jan. 19, with Pastor Jay Zimmerman officiating. A private family interment is planned.
Memorials may be sent to the Adams County Library System: Marcus Humphrey Named Endowment Fund, 140 Baltimore St., Gettysburg, PA 17325.